Wow!  Another Arnold has come and gone.  Four years running, I've had the pleasure of attending the The Arnold Sports Festival, home to the famed Arnold Classic, in Columbus, Ohio.
Uniquely enough, I've experienced The Arnold as a spectator, athlete, and expo worker.
Being part of the Gaspari Nutrition Team at this year's Arnold Expo added even more joy and excitement.
To give a little overview, the 2013 Arnold Fitness EXPO featured 700 booths of the latest in sports equipment, apparel, and nutrition.  A stage hosted unique, non-stop competitions and entertainment.  All of this combined to make the Arnold Fitness EXPO the heart of the Arnold Sports Festival.
Here are some of my key takeaways:
Let's get Ready to Rumble!  The Arnold is the one place where athletes from all over the world in a range of sports come together to exemplify their hard work and athleticism.  FACT – the Arnold has more athletes than the Olympics.
 You Can Never be to Tan!  Everyone including the ballroom dancers came "tanned" up. It's the only place in the world where being tan is a true sign of how much of an athlete you are.
Coolers Anyone?   Eating clean is big, and so were big, bad coolers to display how disciplined all of us clean eaters are.  To top that – every hotel put out a "Bodybuilding Menu" with some of my favs: egg whites and oatmeal, tilapia and asparagus. Yummy!
Can't get enough Protein Bars and SKIN!  More skin, less clothing.  Many people dressed to show off their ripped up physiques.  And if you weren't drinking a protein shake or chowing down on a protein bar….well….then you don't belong at El Arnold ("The" Arnold, forgive my Cubanisms).
Camaraderie:  The sportsmanship and team atmosphere at the Arnold are unreal – whether you work for a sports nutrition company or Oxygen magazine or part of the Crossfit team. So many people show up to support friends and colleagues, and it's easy to believe many leave The Arnold with a special memory of shared moments.
Through my eyes, that's how I see The Arnold, and I hope one day you also experience it.
Train hard!  But remember, train smart, too!
Fitnez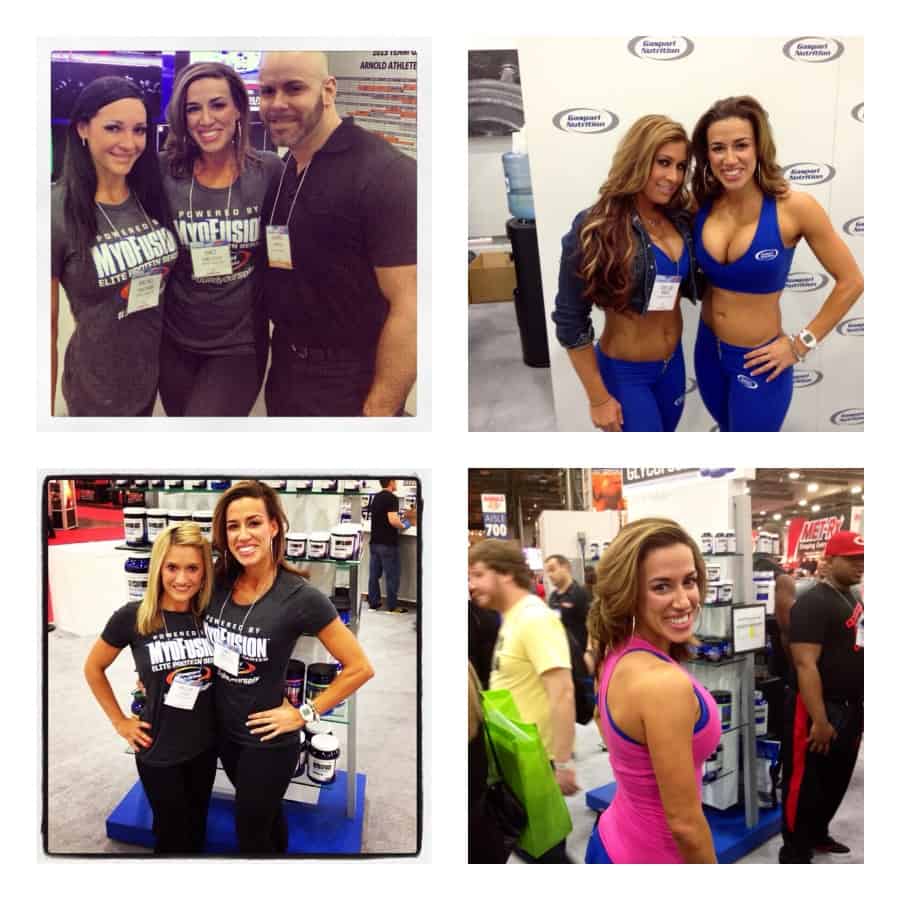 Fitnez